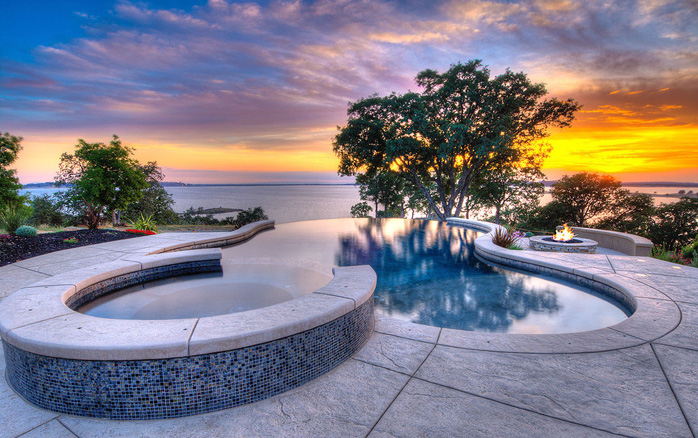 El Dorado Hills and Serrano are home to some of the most captivating swimming pools in the entire Sacramento region. I am honored that so many families depend on my business for maintenance of their treasured pool.
Since 1993 I have been providing El Dorado Hills pool service and repair (95762) by earning this communities' trust as a skilled and honest local swimming pool service technician.
I invite you to find out why swimming pool owners regularly vote us the best pool service in El Dorado Hills.
If you like what you see, please CONTACT US.
Weekly El Dorado Pool Service Options:


Chemicals & Baskets Service:

Our most popular plan. 7 openings available.

Test water weekly for chlorine, pH & Total Alkalinity. Add necessary chemicals to balance water.
Empty skimmer baskets each week.
Empty pool cleaner bag and pump basket each week as necessary.
Monitor equipment for proper operation. Advise customer on necessary repairs.
Starts at $95 per month
Contact Us now

Chemicals & Baskets Service plus Brushing

Our 2nd most popular plan. 4 openings available.

Test water weekly for chlorine, pH & Total Alkalinity. Add necessary chemicals to balance water.
Empty skimmer baskets each week.
Empty pool cleaner bag and pump basket each week as necessary.
Monitor equipment for proper operation. Advise customer on necessary repairs.
Brush pool/spa walls and steps each week.
Starts at $125 per month
Contact Us now

Full Service:

1 opening available.

We do it all (except add/ drain water)
Test water weekly for chlorine, pH & Total Alkalinity. Add necessary chemicals to balance water.
Empty skimmer baskets each week.
Empty pool cleaner bag and pump basket each week as necessary.
Skim surface each week, if needed.
Vacuum floor each week, if needed.
Brush pool/spa walls and steps each week.
Monitor equipment for proper operation. Advise customer on necessary repairs.
Clean filters per manufacturer's recommendations.
Starts at $185 per month
Contact Us now