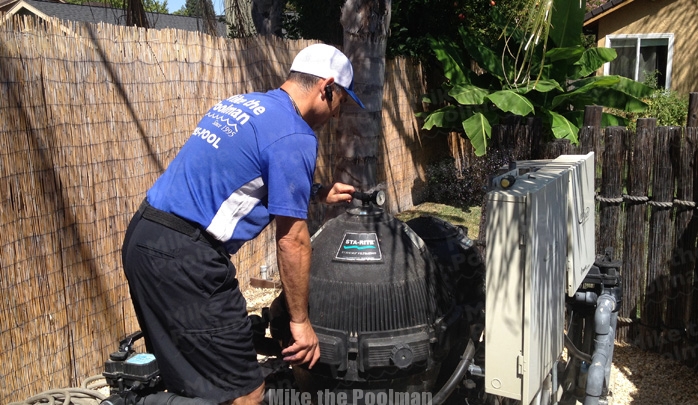 If you're reading this then you've probably gotten your hands dirty trying to figure out why your swimming pool water just doesn't have that sparkle it used to have.
With over twenty years of pool industry experience in Swimming Pool Filter Repair, I have experience with pools built in 1930 up to pools built in 2016- its pretty likely Ive seen your brand and type of filter! The question is, why wont your filter perform, and, is the pool pump related to your pool filter performance.
Contact me by email above to schedule an appointment.
Pool Filters we service, repair
(and sometimes have to replace):
American Products (now owned by Pentair)
Blue Haven (Hayward relabeled)
Hayward
Baker Hydro (now owned by Waterco)
Jandy (also known as Zodiac)
Leslie's (Hayward relabeled)
Pac Fab (now owned by Pentair)
Pentair
Purex (now owned by Pentair)
Sta-Rite (now owned by Pentair)
Swim Quip (now owned by Pentair)
Waterway
Zodiac