Victor grew up near Folsom and made the plunge into Folsom when Intel relocated his Bay Area memory division in the early 80's.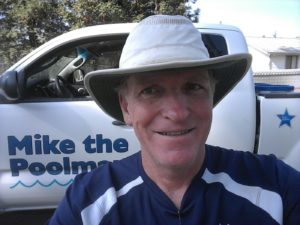 He engineered a 33 year career in electronics, mechanics, manufacturing, and silicon/system validation until tackling business operations then management. Passionate about water all his life whether it be swimming, boating, skiing, fishing, snorkeling, scuba diving, or white water river rafting –Victor started his semi-retirement adventure into pool service in 2017 which shortened his inter-Folsom commute and helps keep him outdoors elbow deep in the stuff he loves water & people!
Plan for the Future, Appreciate every Tomorrow, and Live for Today: Friends, Family, and Experiences!